» HP Compaq Servers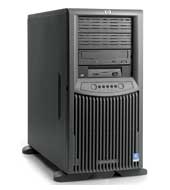 For used HP Compaq server, workstation and storage solutions, On Queue Computer delivers great value and expertise. Our offerings include the full spectrum of HP Compaq systems, HP Compaq memory and storage, as well as maintenance, repair services and parts.

When looking for a full service reseller of HP Compaq computer servers and storage products, On Queue Computer is the leader you can trust. On Queue Computer Products provides refurbished solutions based on expert design and valuable implementation support.

Count On
On Queue Computer
For HP Compaq Server Solutions

» need a quote? - click here

On Queue Computer is pleased to provide quotes on HP Compaq systems, workstations, memory and storage. Please contact On Queue Computer's Sales Desk at (877) 667-8383 for price and delivery on the items you require.



Whether your goal is to stretch your IT resources or to acquire equipment that is used, On Queue Computer is a partner you can trust. We work hard to maintain one of the broadest, most complete refurbished HP Compaq server inventories available anywhere.
Immediate availability
- Fast shipments from our extensive inventory of used HP Compaq server systems, features and parts.
Expert advice
- Our HP Compaq server experts are trained with an emphasis on design and configuration for specific application requirements to help maximize performance.
High quality
- All used HP Compaq products are tested, cleaned, configured, and staged at our state-of-the-art facilities for reliability you can count on. We guarantee eligibility for OEM maintenance on all used equipment.
Special Shipping
- Used HP Compaq server shipments are foam packed and/or palletized to avoid damage in transit. Priority, next day, and counter-to-counter deliveries are available, and most orders are shipped within 48 hours.
Financial flexibility
- We work hard to bring you the right used HP Compaq equipment at the right price. Besides lease and purchase options, we can reduce your cost by taking trade-ins.
Telephone support
- If you need installation support for your used HP Compaq equipment, our product engineers are available from 8:00 to 6:00 EST, Monday through Friday, for troubleshooting and answers.
Guaranteed
- Reconditioned HP Compaq products are eligible for manufacturer's maintenance.
We do more than dust and wipe. We build, test, and certify, our systems to meet the same quality standards as our new products. Every remanufactured system is built to order and thoroughly tested -- at the component and system level. So our systems meet and typically exceed manufacture serviceability requirements, which means our pre-owned products are immediately eligible for service coverage.